Matt Bowen - National Football Post
Cam Newton was special as a rookie in 2011. The Panthers QB threw for 21 TDs and rushed for over 700-yards while racking up 14 scores on the ground on his way to the OROY award.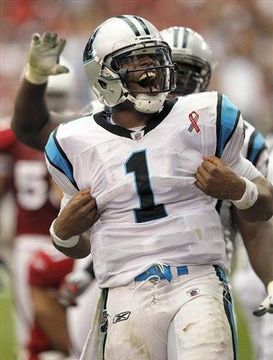 This offseason is crucial to Newton's development as a pro.
Give Carolina some credit here also for their offensive game plan. A scheme designed to utilize the skils that Newton brings to the stadium on Sundays. And I can tell you from a defensive perspective, this is one QB that will force coaches to spend extra prep time working to slow down his production.
The next step for Newton? Continue to develop and avoid a "sophomore slump" in 2012. Key for any rookie when they make the jump to their second season as a pro.